Cryogenic Specimen Preparation
Ultramicrotomes
Ultramicrotomes can cut very thin (typically 50 to 150 nm) sections of plastic embedded biological or organic material (e.g., polymers) for examination in the transmission electron microscope. Semithin (1-5 um) sections can also be prepared for light microscopy and flat interior surfaces of materials can be exposed for examination using atomic force microscopy.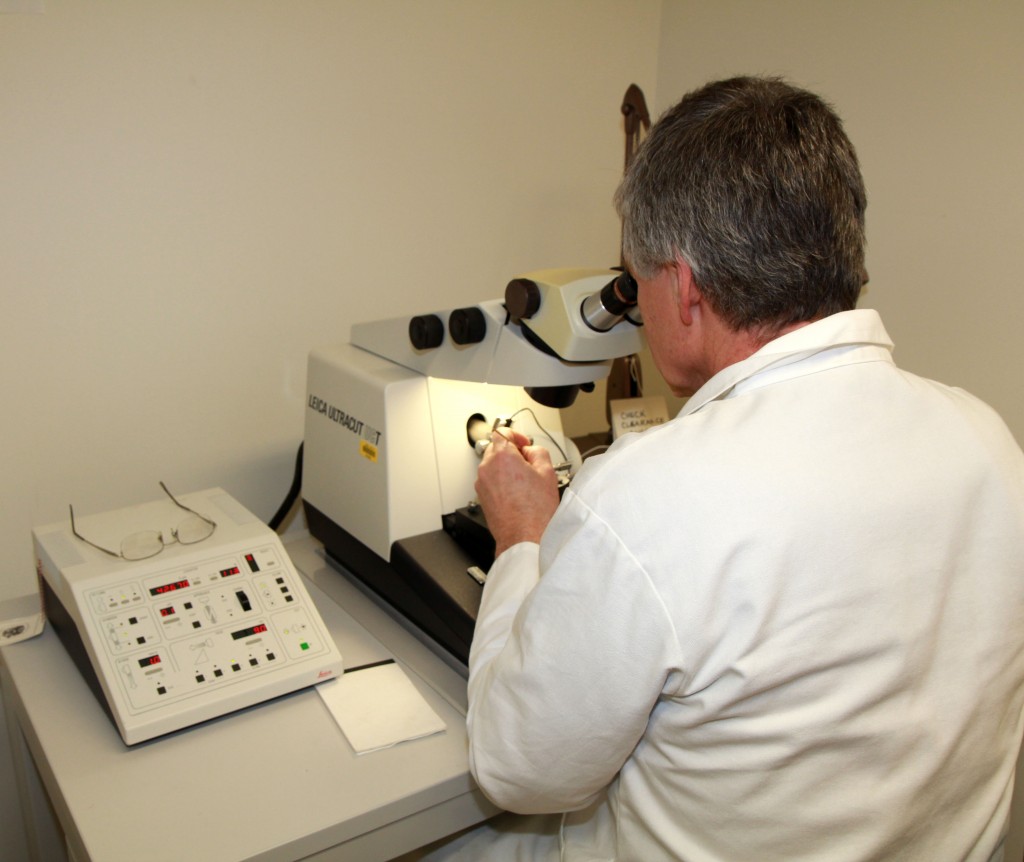 Leica Ultracut UCT Ultramicrotome
RMC MT7 ultramicrotome
LKB Ultrotome III and V ultramicrotomes
Critical Point Dryer
Critical point drying eliminates the surface tension forces that distort and collapse surfaces of hydrated samples during air drying.  It is especially useful for preparing biological samples for scanning electron microscopy.
Tousimis 931. GL
Sputter Coater
Sputter coating produces a conductive metal coating (usually gold-palladium) to reduce charging and increase secondary electron signal in the scanning electron microscope.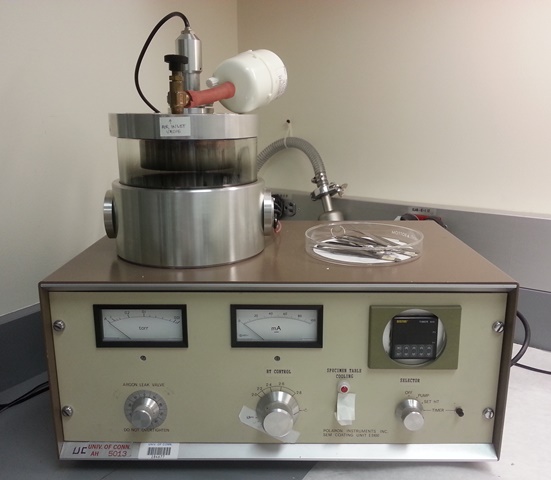 Polaron E5100
Microwave Tissue Processor
Accelerates fixation, dehydration, infiltration and embedding of samples for transmission electron microscopy.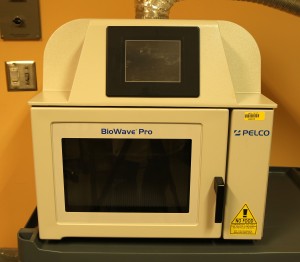 Pelco Biowave Pro
Plasma Cleaner
Plasma cleaning is used to remove or stabilize contaminating organic material or to make surfaces more hydrophilic for better spreading of negative stain.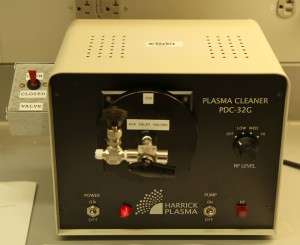 Harrick Plasma PDC-32G
Cryogenic Specimen Preparation
Includes freeze fracture/freeze etch for SEM, cryoultramicrotomy, freeze substitution, low temperature embedding, and freeze drying of thin samples.
CryoSEM Preparation
For freeze fracturing, freeze etching and coating SEM samples at low temperature.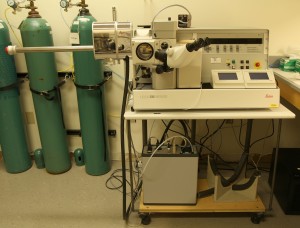 Leica EM VCT100, QSG100 and MED020
Cryoultramicrotomy
Low temperature ultramicrotomy of polymers or hydrated biological materials that cannot be sectioned at room temperature.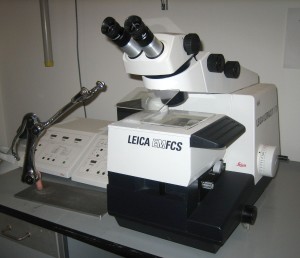 Leica Ultracut UCT ultramicrotome with FCS cryo attachment 
Freeze Substitution
Freeze substitution is used to preserve molecular structure following rapid freezing of biological samples and for better preservation of tissue antigens in immune electron microscopy.

Leica EM AFS for automated freeze substitution and low temperature embedding
Hitek metal block and liquid cryogen immersion freezing device maximize freezing rates for optimum structural preservation of samples to be prepared by freeze substitution or freeze fracture.